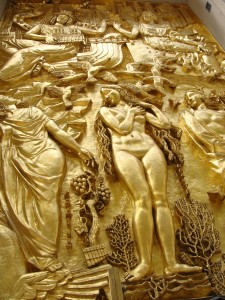 Pam Ansted Uller is the Head of Creative, an Art Director and Owner of Ashford Design Studio. Pam has been an Art Director and Graphic Designer for over 25 years. She's worked for many years designing and winning awards in the Automotive Advertising and Marketing Industry in the Metro Detroit area.
Pam opened up her own Graphic Design and Creative Consulting Company – Ashford Design Studio when her family moved to the Dallas – Fort Worth, Texas area; although her company is currently based out of Southeastern Michigan. Pam designs a wide variety of graphics and corporate identity as well as she art directs, consults and helps small businesses with Advertising Communications for a variety of media, Sales, Marketing, Web Site Design Development and Personal Styling.
Pam's Philosophy about Graphic Design is that your company's brand needs to be smart, clean and great looking; but it also needs to convey your message of how you want your current customers and target audience to see and understand your business. Whether it's your logo, your products' advertising, website, social media and packaging, even your office space; they all need to have a strong creative design that helps draw attention, plus brings you additional business. Your branding story and advertising need to motivate people and sell them on buying and using your products.
Her past clients include companies and businesses from all over the country. A client list is available upon request. In addition, Pam coordinates and works with a group of fellow creative entrepreneurs to suit your company's needs. She and her team look forward to working with you.